Jewellery Info

What do you mean by "oxidized"?
Most of the jewellery and findings I make are oxidized. Sterling silver and copper will oxidize naturally on contact with air producing that familar dark patina which can be removed by polishing. This natural oxidation process normally takes place over a long period of time but it can be achieved instantly by using liver of sulphur. Liver of sulphur is a mixture of potassium sulphides and as the name suggests smells like rotten eggs (think stink bombs!) It works by turning sterling silver dark grey and copper black which is then cleaned up using wire wool. Any recessed areas such as stamped designs, coils of wire or etched patterns are left darker creating a contrast in the metal and that lovely "antique" patina.
The photos below show examples of oxidized copper and sterling silver earrings.


Where do you source your metal and supplies?

All of my sterling silver, fine silver and copper is bought from reputable UK websites. The beads and cabochons I use are from a mixture of UK and US sites.
What's the difference between sterling and fine silver?
Fine silver is 99.9% silver compared to sterling silver which is 92.5% silver and 7.5% copper, hence the 925 stamp you sometimes see on sterling silver.
Fine silver is softer than sterling - the alloy of silver and copper in sterling adds strength but has the drawback of causing oxidation (discolouration) when heated. Fine silver does not oxidize when heated. Fine silver can also be fused due to it's lower melting point so avoiding the need to use solder. This is useful in some instances but does not produce as neat a join as soldering.
Sterling silver tends to be used more in jewellery making as it is stronger and less likely to scratch. Fine silver is used in PMC, lampwork glass beads, wire crochet and wirework projects and also for filigree work.

Descriptions, sizes and colours
My jewellery is described as accurately as possible in regard to size and colour. There may be slight variations in bead or enamel colours due to how different monitors display colours.
Due to the nature of handmade please allow for slight variations in the appearance of my made to order items compared to their photos. Being a machine would be useful at times but not when it comes to making jewellery!
Will copper earwires irritate my skin?
This is a hard one as some people can wear copper in their ears without a problem and others suffer from irritation. As a rule I suggest that if you can wear costume jewellery without irritation then you should be ok with copper earwires. The majority of my copper and bronze earrings are made with sterling silver earwires.
What is "torch enamelling"?
Traditionally enamelling is carried out using a kiln to fire the enamel. Using a torch allows smaller pieces of metal to be enamelled easily without the expense of a kiln.
The enamel powder is sifted onto the prepared metal - usually copper, sterling or fine silver - and the piece is put onto a trivet and fired from beneath with a torch. Then the process is repeated for the front of the piece. This method allows quite a lot of scope with design and is a fun and fairly inexpensive way to give enamelling a try.

How do you etch copper and sterling silver?
I use chemicals to etch copper and sterling silver. Ferric Chloride is used for copper and Ferric Nitrate for sterling silver. These chemicals are corrosive when combined with water and will eat away the metal.
In order to create the design a resist is used to block off areas of the metal you don't want to be removed by the etchant solution. Resists include nail varnish, Sharpie markers, PnP paper, Stayz On ink, plastic stickers and tape. The resist is used to create a design on the metal and the metal is then suspended in the etching solution. The exposed areas of the metal are etched away leaving the design in relief. The etching process can take from 30 minutes to as long as four hours plus! Copper etches much quicker than silver and the resulting textures, patterns and designs on the metal allow jewellery makers to create truly original pieces. Oxidizing the etched metal helps to highlight the design and different textures. Etching is one of my favourite jewellery making techniques.
Below are some examples of my etched jewellery.



How do I care for my jewellery after receiving it?
An occasional polish with a silver polishing cloth such as Goddards, available in supermarkets, is all that is needed to keep your jewellery looking good. Copper will darken more than silver but a quick polish will bring it back to it's rich loveliness. I suggest avoiding contact with perfume and household chemicals, such as bleach, as they may discolour the metal. Do not use Silver Dip to clean your jewellery as it is likely to discolour it.

Is your sterling silver jewellery hallmarked?
Most of my sterling silver bangles are sent to the London Assay Office to be hallmarked as they are over the 7.78g weight threshold. My sterling silver earrings are not hallmarked as they are under the 7.78g weight threshold for hallmarking.
Please be aware the "sterling" stamp you see on some jewellery is not a hallmark.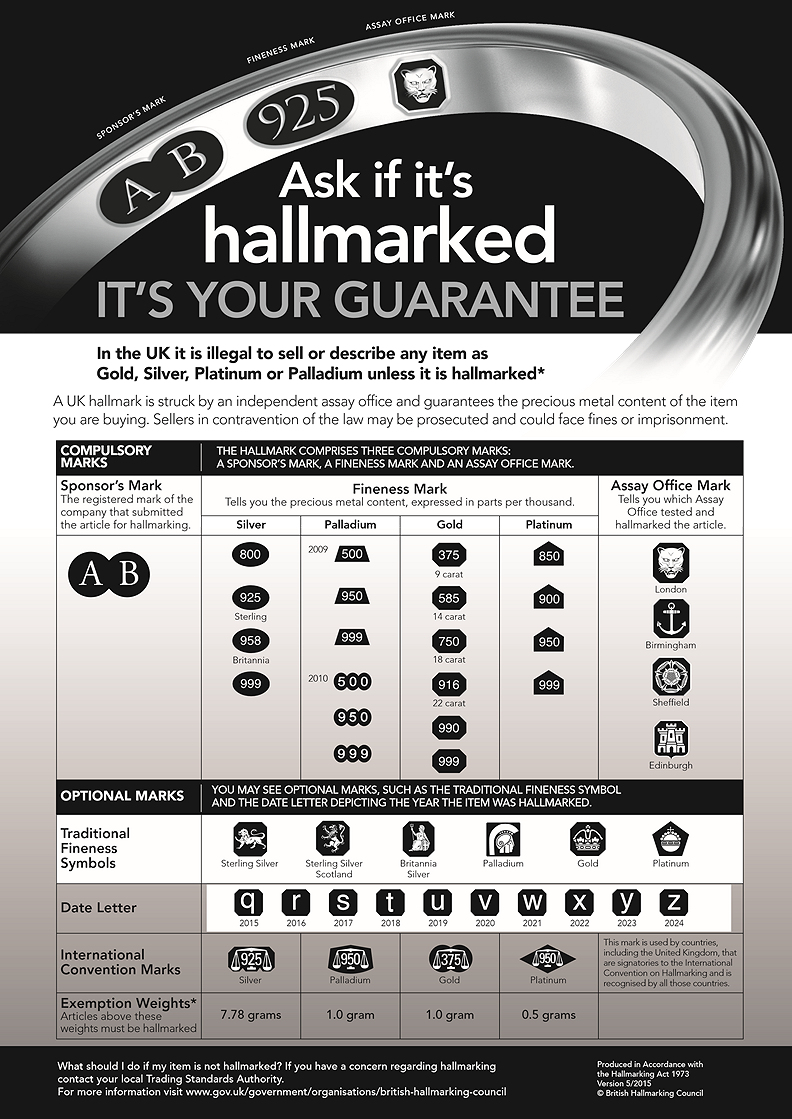 How long will I have to wait for made to order items?
Ah yes, that disappointing feeling when you find something you want to buy then realize it's "made to order".
Most of my copper and bronze bangles and a couple of my lighter sterling silver bangles are made to order. I aim to get made to order items made and ready to post in 4 to 5 days. If an order is needed sooner than this please contact me and I will try my best to help.
So there will be no "thanks for your purchase, it'll be two weeks before I even think about starting on your order" (it happens!) when you buy my bangles.