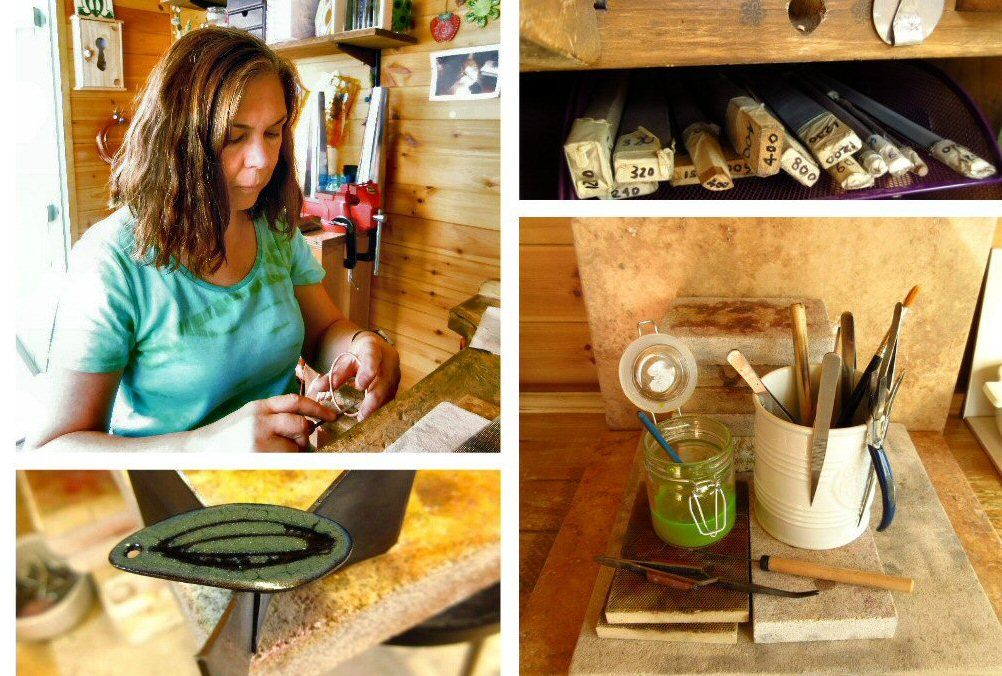 I'm Tracy Smith, the person behind Cinnamon Jewellery. I live and work in Eastbourne, a small seaside town on the south east coast in the UK. I'm lucky enough to live 2 minutes away from the beach and on the edge of the South Downs National Park.

I'm in charge of designing, making, photographing, marketing, packing and shipping the handmade jewellery you see on this website.
it started with my thing about earrings.....
I began making jewellery to sell in 2004 after seeing handmade earrings online and wondering how hard it would be to try doing that myself. From creating basic earrings and bracelets using mass produced findings and beads I gradually started to use my own ideas for designs and learned various jewellery making techniques including wirework, cold connections, metal stamping and copper and sterling silver etching. Torch enamelling and soldering soon followed and after taking jewellery night classes I learned how to set stones using bezels and tube settings.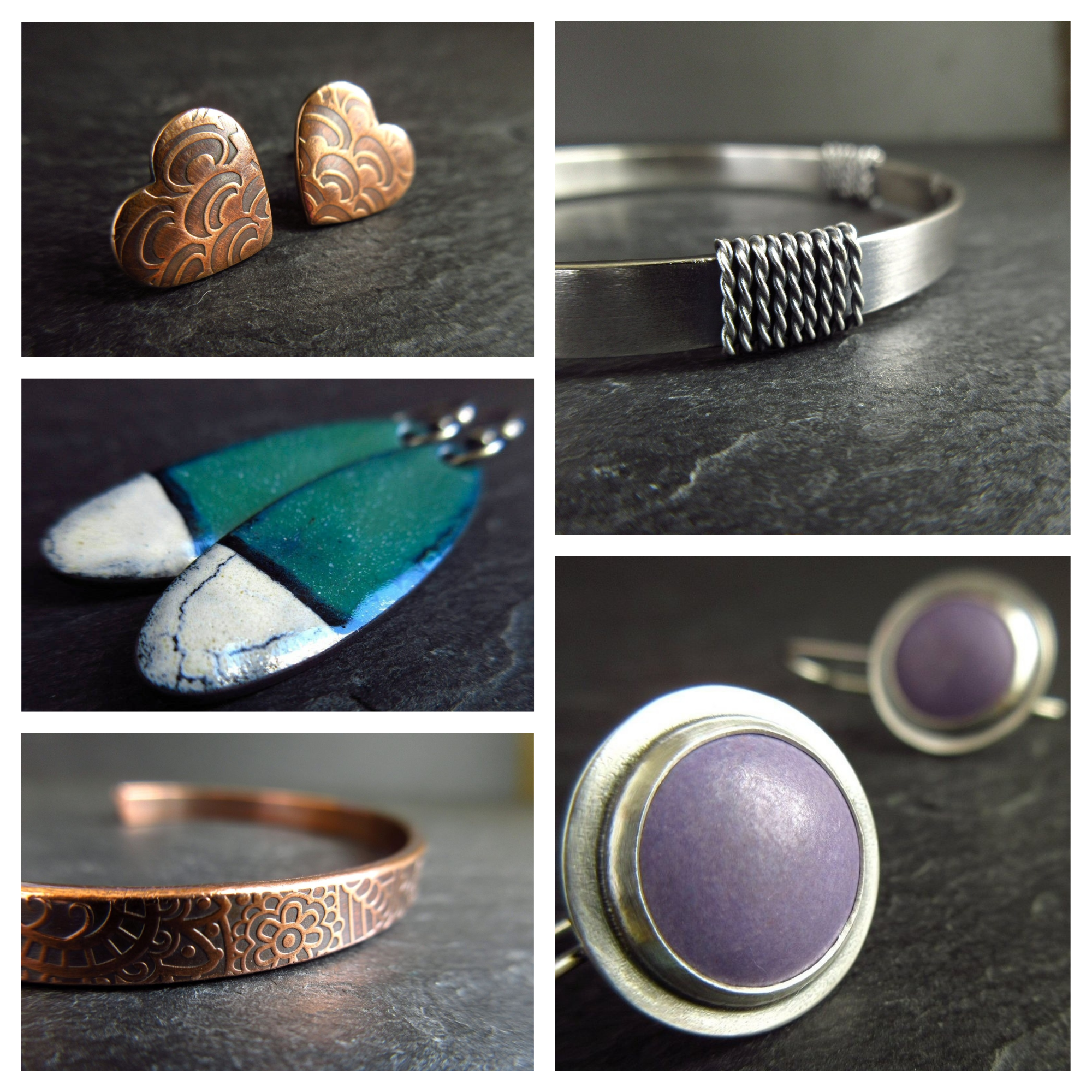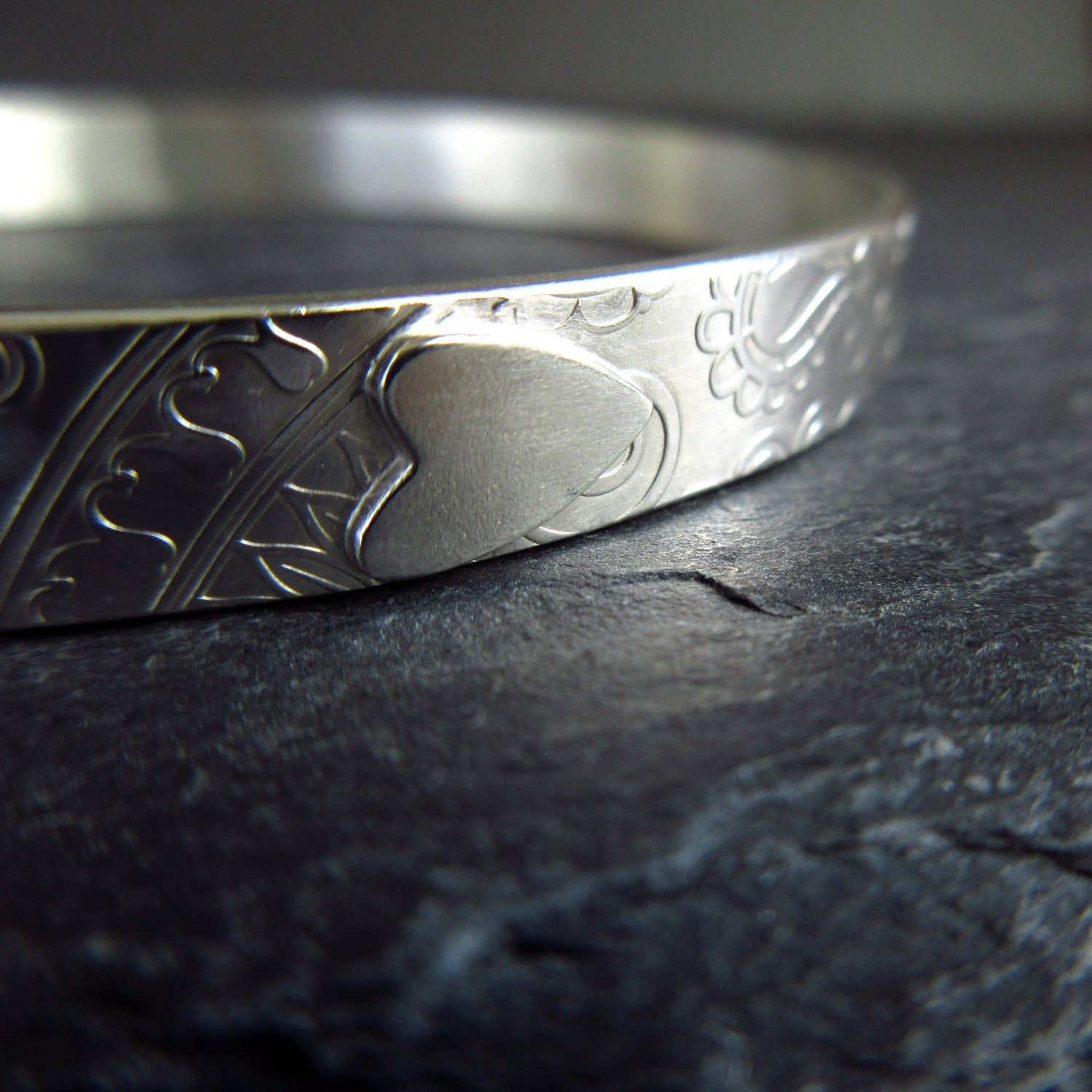 I create handmade sterling silver, copper and bronze metalwork jewellery and torch and kiln fired and enamel pieces made with care and attention to detail. Earrings and bangles are my main focus but pendants do put in an occasional appearance too.
As well as harnessing the wonders of metal and fire to make my jewellery I also like to include other elements such as semi-precious beads and cabochons, lampwork glass beads and freshwater pearls.