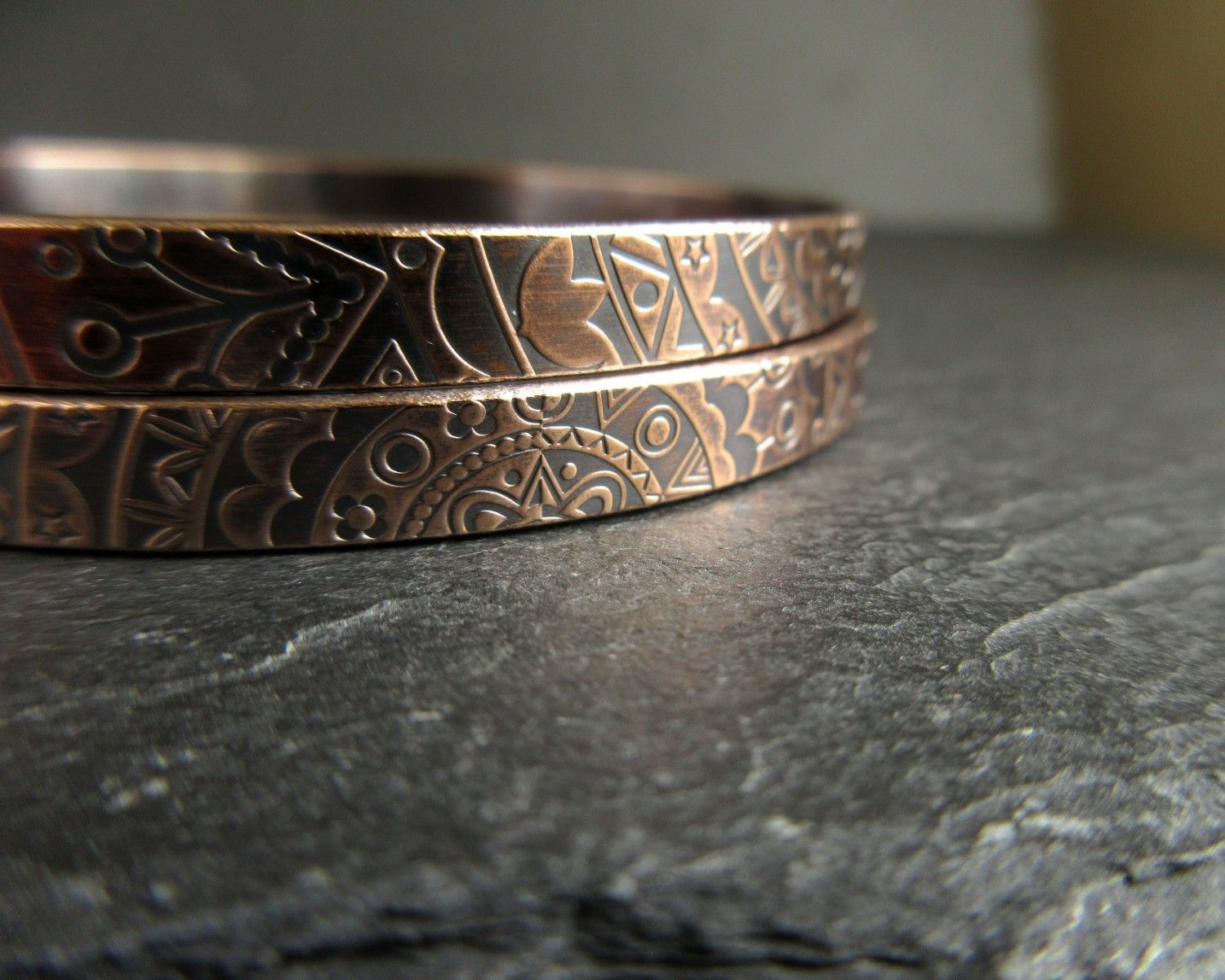 Most of the jewellery I make is oxidized. Sterling silver, bronze and copper will oxidize naturally on contact with air producing that familar dark patina which can be removed by polishing. This natural oxidation process normally takes place over a long period of time but it can be achieved instantly by using liver of sulphur. Liver of sulphur is a mixture of potassium sulphides and as the name suggests smells like rotten eggs (think stink bombs!) It works by turning sterling silver dark grey and copper and bronze black which is then cleaned up using wire wool. Any recessed areas such as embossed designs, coils of wire or etched patterns are left darker creating a contrast in the metal and that lovely "antique" patina.
Most of my sterling silver bangles are sent to the London Assay Office to be hallmarked as they are over the 7.78g weight threshold. My sterling silver earrings are not hallmarked as they are under the 7.78g weight threshold for hallmarking.
The graphic on the right shows the different marks and stamps applied by the assay office to precious metals.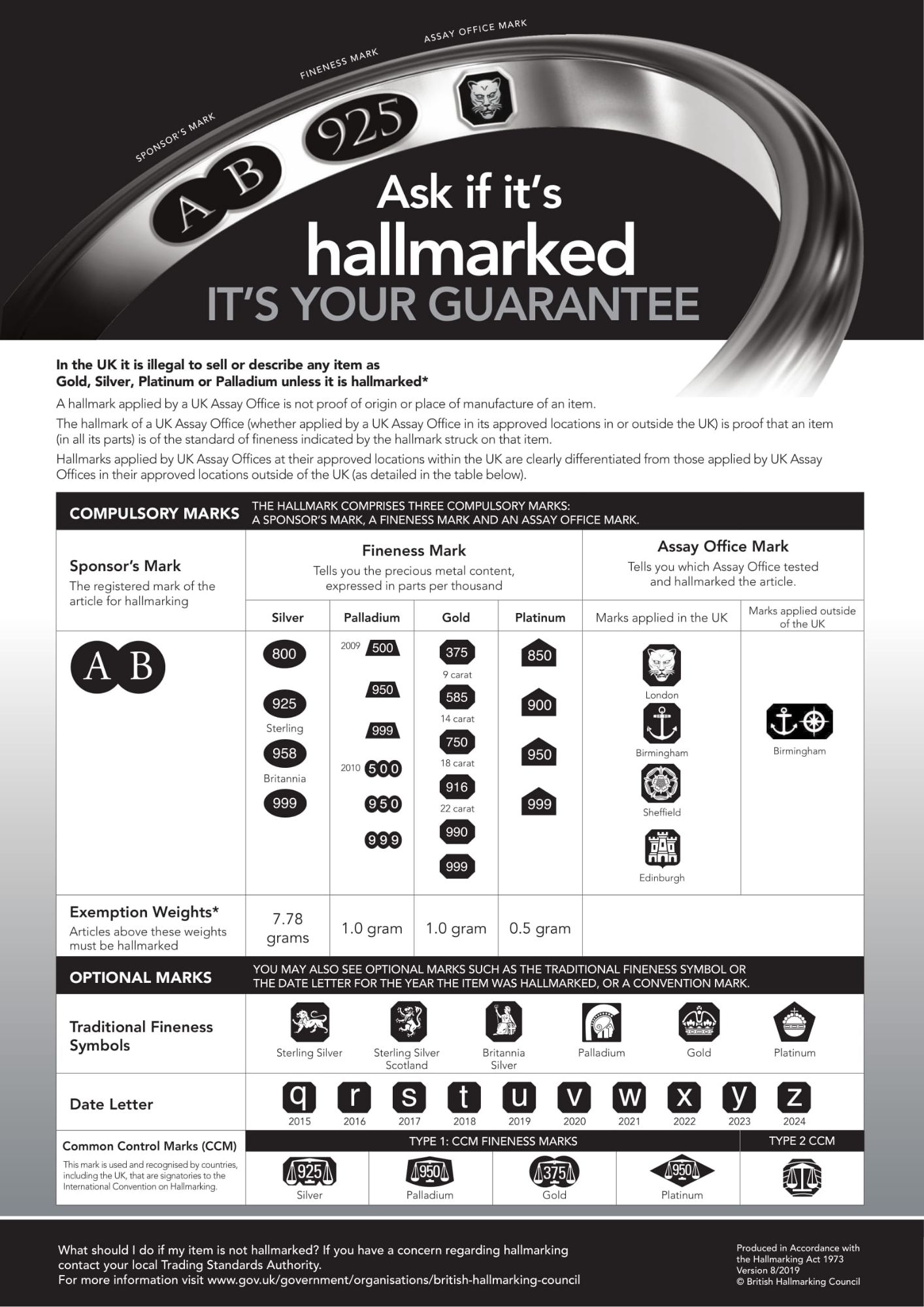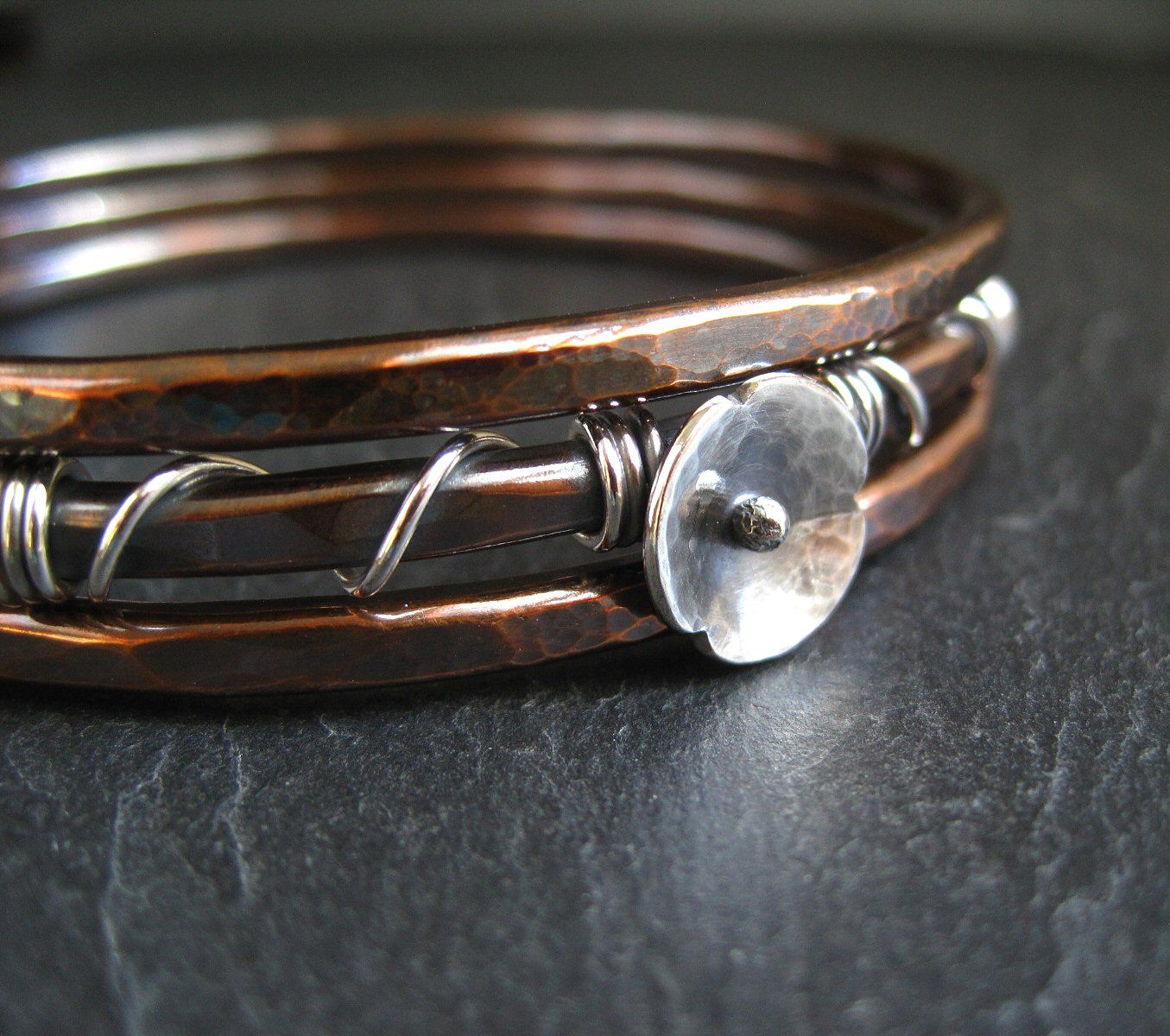 Ah yes, that disappointing feeling when you find something you want to buy then realize it's "made to order". Most of my copper and bronze bangles and a couple of my lighter sterling silver bangles are made to order. I aim to get made to order items made and ready to post in 2 to 4 days. If an order is needed sooner than this please contact me and I will try my best to help.